Work from home jobs are on the rise. Do you need a different working arrangement?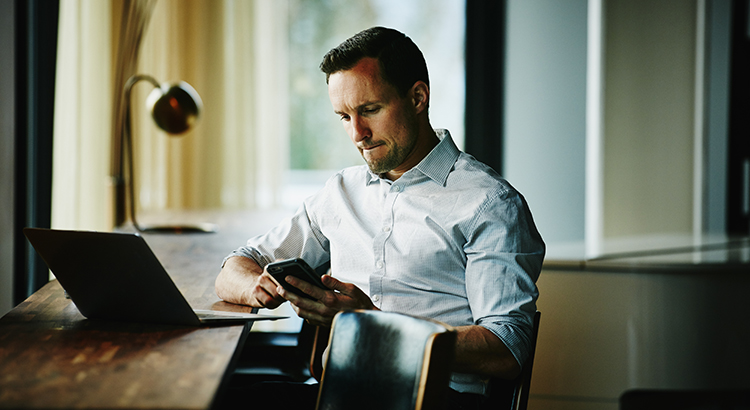 A lot has changed over the past year. For many people, the rise in remote work influenced what they're looking for in a home and created a greater appetite for a dedicated home office. Some professionals took advantage of the situation and purchased a bigger home. Other people thought working from home would be temporary, so they chose to get creative and make the space they already had work for them. But recent headlines indicate working from home isn't a passing fad.
If you're still longing for a dedicated home office, now may be the time to find the home that addresses your evolving needs. More and more companies are delaying their plans to return to the office – others are deciding to remain fully remote permanently. And, more and more people are searching for work from home jobs. According to economists from Goldman Sachs in a recent article from CNN:
"Job ads increasingly offer remote work and surveys indicate that both workers and employers expect work from home to remain much more common than before the pandemic."
Other experts agree. A survey conducted by Upwork of 1,000 hiring managers found that due to the pandemic, companies were planning more remote work from home jobs now and in the years to come.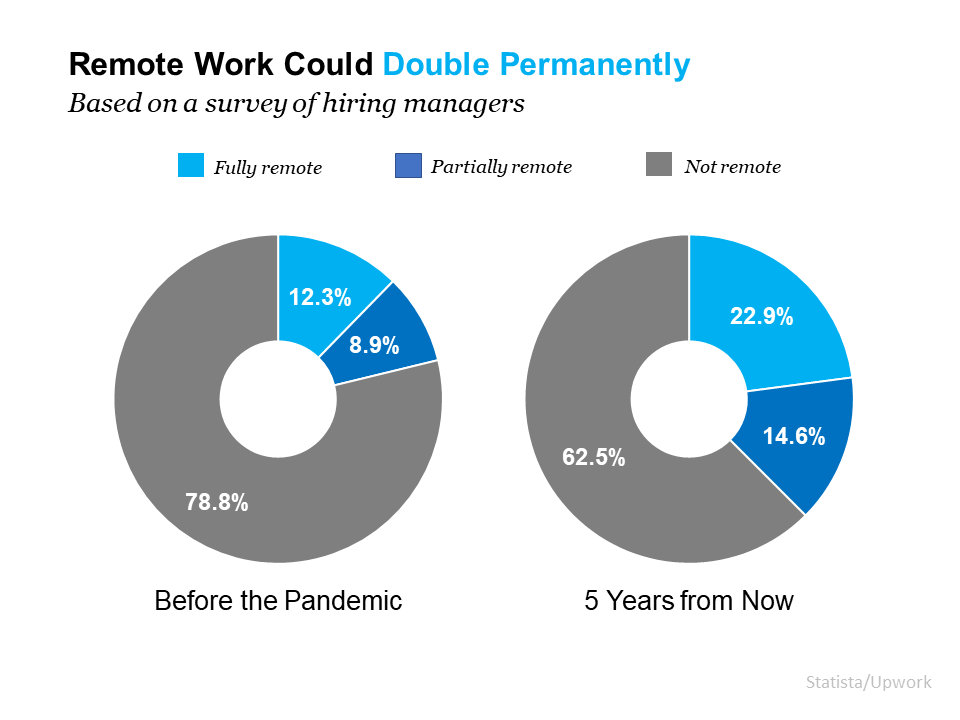 How Does This Impact Guelph Homeowners?
A house with a home office has been desirable for years for work from home jobs. But now, if you're searching for home in Guelph it's likely even more of a priority. It's important to realize that continued remote work may give you opportunities you didn't realize you had. Since you don't need to be tied to a specific area for your job, you have more flexibility when it comes to where you can live. North Guelph, South Guelph, Downtown Guelph are all viable options now.
This is the reason Guelph real estate is on fire, particularly in neighbourhoods in South and East Guelph as Beth and Ryan Waller point out in their most recent Guelph Today article.
If you're one of the nearly 23% of workers who will remain 100% remote: 
Consider Guelph. It's far enough west to feel like you're out of the "Big City". But it's also close enough to the GTA that you can get to most places in an hour. Since you're moving away from the city, housing is cheaper and you'll be able to get more home for your money. This frees up more options for your dedicated office space and additional breathing room.
If not Guelph, you could also move to a location where you've always wanted to live. A cottage on Lake Huron, the mountains of BC, or simply a market that features the kind of weather and community amenities you're looking for. Without your job tying you to a specific location, you're bound to find your ideal spot.
Home offices are now a key selling feature
It used to be that a number of bedrooms, or a finished basement or large lot were key selling feature. But now with work from home jobs, people put a large value on home office space. That doesn't need to be a dedicated room in a house. It could be from a finished basement, an extra bedroom or even an outdoor getaway like a finished garage.
Looking for a change?
If working from home full time is not for you but still looking to get out of the "Big City", there are many city of Guelph jobs available. Guelph offers a wide range of industries from manufacturing to retail and everything in between. Many of these companies offer full remote to full in person, all depends on your position and company policy. The City of Guelph is always hiring various position. A full list of all current open positions at the City of Guelph can be found here.
There is always the option of looking for a University of Guelph job. The University of Guelphs employs thousands of people in varying roles. Forbes ranked University of Guelph Canada's top university employer and one of the best employers in all of Canada. A list of all current open positions at University of Guelph can be found here.
Bottom Line
If ongoing remote work is changing what you need in a home, let's connect to find one that delivers on your new wish list. Give Beth and Ryan a call if you're considering a move to the Royal City.